Easy Make Ahead Freezer Sausage & Egg Breakfast Burritos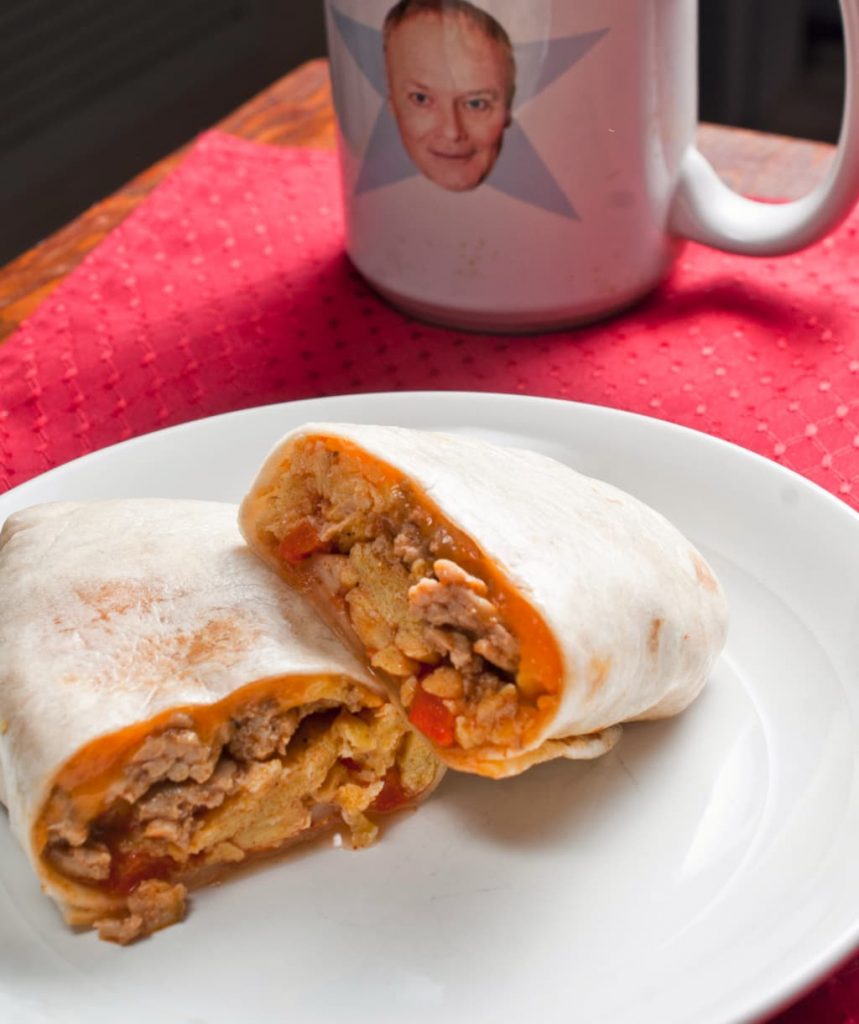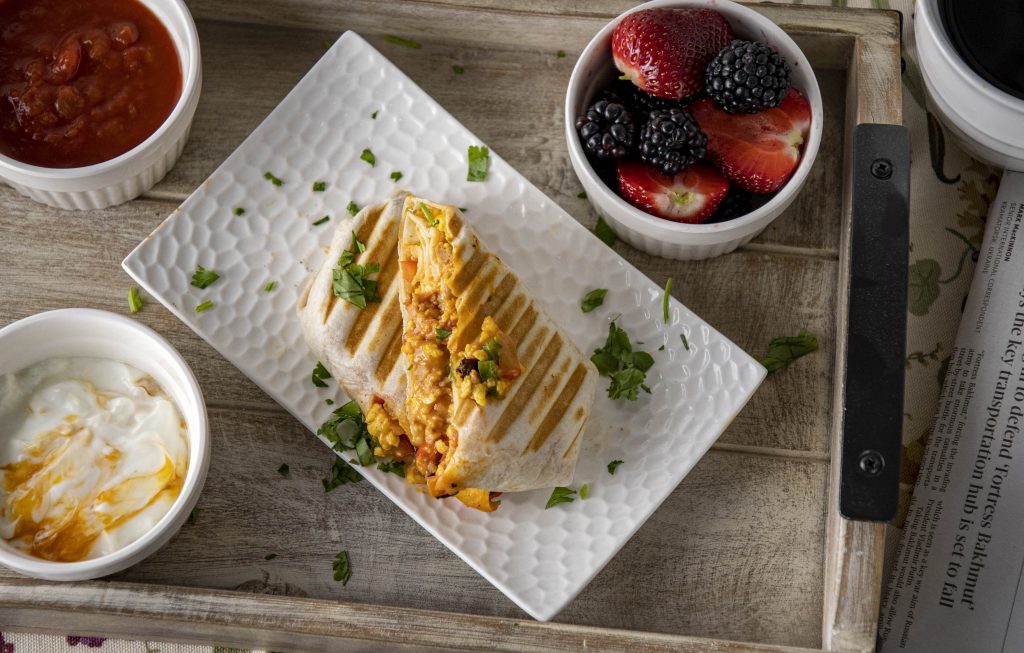 What Makes Making Ahead Freezer Sausage & Egg Breakfast Burritos So Great?
Breakfast burrito is the perfect and delicious way to start your day! It's not only easy to make but also very convenient. With this easy guide, you can make ahead your delicious freezer sausage & egg breakfast burritos with sweet peppers, salsa, cheddar cheese, guacamole and a tortilla.
Breakfast Burrito is so versatile that you can create endless variations of new recipes using simple ingredients like potatoes, eggs, sausage, bell peppers, onions and cheese. Save time in the morning by prepping these delicious cheesy burritos in advance. With the right steps outlined in this guide you will have breakfast ready for those hurried mornings where you don't have time to cook but still want something hot and satisfying for breakfast. Enjoy!
Breakfast burritos are a favorite of many people from all walks of life. Whether you are someone who likes to get up early and make something special for themselves, or want something easy and on the go, breakfast burritos are an absolute must. With loads of options in terms of ingredients, these savory and delicious frozen meals can easily be stored ahead so you can have them anytime you need them. In this guide, we'll explore how to make delicious breakfast burritos with sweet peppers, salsa, cheddar cheese, guacamole and tortilla in just a few simple steps. So let's get started!
Ingredients & Prep for Making Ahead Freezer Sausage & Egg Breakfast Burritos
Are you looking for an easy breakfast idea that you can make ahead of time and freeze? If so, then Breakfast Burritos are a great option. With just a few simple ingredients, like sausages, peppers, eggs, salsa and cheese as well as some soft tortillas and guacamole for topping off your burrito to make it even tastier. This breakfast burrito recipe steps you through the process of making a delicious breakfast whenever you need one!
Wake up to a delicious, healthy breakfast with this easy to prepare freezer sausage & egg breakfast burrito recipe. This tasty meal includes ingredients such as tortilla wrap, mild salsa, grated cheddar cheese, diced sweet peppers and guacamole for extra flavor. You can use Spicy sausage or ground chorizo for a kick of heat and add in eggs your way – scrambled or boiled. With everything prepped beforehand, it's so simple to make in advance and freeze so you always have a nutritious breakfast ready when you need it!
The Infallible Freezer-Friendly Make Ahead Freezer Sausage & Egg Breakfast Burrito Assembly Steps
Making a delicious and hearty breakfast burrito ahead of time has never been easier. With this simple step-by-step guide, you can master the art of making and freezing freezer-friendly sausage and egg breakfast burritos in record time! This comprehensive guide offers detailed instructions on how to properly assemble the burritos, cooking tips to help you create perfect eggs for your meal, as well as other useful hints that will allow you to serve up these tasty breakfast treats with ease. So stand by your freezer door, grab those ingredients, and get ready to make the infallible freezable make ahead sausage & egg breakfast burritos!
Enjoy delicious breakfast burritos anytime you want by making them in advance and freezing them. Making sausage and egg breakfast burritos ahead of time will save you time and money in the long-run, as well as helps alleviate that last minute stress of not knowing what to make in the morning! We'll show you how to make ahead freezable sausage and egg breakfast burritos so they turn out perfect with detailed step by step directions, cooking tips, and assembly methods. Enjoy a tasty breakfast anytime!
What are Freezer Breakfast Burritos and How Do They Help with High Protein Diets?
If you're looking for a quick and easy way to start your day off with a high protein breakfast, then pre-made Freezer Breakfast Burritos are the perfect solution. They are packed with healthy proteins, complex carbohydrates, and healthy fats that will keep you full until lunchtime. Not only that, but they are also incredibly delicious, making them the ideal way to kick start your day on the right foot. Best of all, you can make them in advance and store them in the freezer for a grab-and-go meal whenever hunger strikes. In this article we will discuss how to make healthy and delicious High Protein Freezer Breakfast Burritos and some of their many health benefits.
Freezer breakfast burritos are a convenient and affordable way to start your day with a high-protein diet. They are pre-made meals that can either be cooked fresh or frozen for later use, making them invaluable Meal Prep essentials. They are packed with healthy ingredients like eggs, beans, vegetables, and cheese to create delicious, protein-rich burritos that will give you energy throughout the day. Not only that, they are easy and quick to make – simply combine all the ingredients in no time at all and wrap them up in tortillas before freezing them so you'll have grab'n go breakfast burritos whenever you need it. Whether it is for on-the-go breakfast or an easy Lunch option during the work week – freezer breakfast burritos are sure to satisfy your needs and fuel you with the high protein power of your diet!
How to Choose the Right Ingredients for a Healthy Freezer Breakfast Burrito
Breakfast burritos make the perfect DIY freezer breakfast. With the right ingredients, you can enjoy a healthy, high protein breakfast burrito at home anytime. From tacos to Quesadillas, there are endless flavor combinations of burritos you can prepare and freeze for later. In this article, we're going to discuss how to choose the right ingredients for an irresistible and nutritious freezer breakfast burrito that will give you energy throughout your day.
With a few easy-to-find ingredients and some basic meal prepping, you can create delicious and healthy freezer breakfast burritos. A good freezer burrito needs the right combination of healthy ingredients to make sure that it is not only mouthwatering but also packed with protein, vitamins, and minerals. It also needs to be easy to make and have flavor combinations that everyone can enjoy! In this article, we will explore the best burrito ingredients – including which proteins to use, how to make sure your flavors are balanced, and ways to get creative with your DIY freezer breakfast burritos. So let's dive in!
Bulk Breakfast Burritos
Ingredients
10

XL

egg

500

g

italian sausage

uncased

1

red pepper

small dice

1

green pepper

small dice

1.5

cups

salsa

plus more for serving

300

g

cheddar cheese

shredded

10

10 in

tortilla

.25

cup

cream

10%

guacamole

for serving

salt and pepper

to taste
Instructions
heat oil in a large pan on medium heat

while pan heats, whisk together eggs, cream, salt pepper

when sizzling add sausage and break apart and stir with a wooden spoon

cook sausage until almost brown, then add peppers and cook until browned, about 2 more minutes

use a slotted spoon to transfer to a bowl and set aside. Drain the pan of all but enough grease to coat the bottom

Add the eggs and whisk continuously until almost to desired doneness

in a large mixing bowl combine meat, eggs, cheese and salsa. Fold until fully combined

Once the mixture is close to room temperature build burritos, wrap and freeze.
Nutrition
Calories:
548
kcal
|
Carbohydrates:
40
g
|
Protein:
21
g
|
Fat:
34
g
|
Saturated Fat:
15
g
|
Polyunsaturated Fat:
4
g
|
Monounsaturated Fat:
11
g
|
Cholesterol:
78
mg
|
Sodium:
1337
mg
|
Potassium:
391
mg
|
Fiber:
4
g
|
Sugar:
5
g
|
Vitamin A:
997
IU
|
Vitamin C:
27
mg
|
Calcium:
341
mg
|
Iron:
3
mg